Project Lead Supporting Personal Safety at RNN Group
1 March 2023
Newly appointed Project Lead for Reducing Violence Against Women and Girls, Paul Bell has spent the first month of his role working on workshops and courses as well as personal safety lessons for learners across the Group.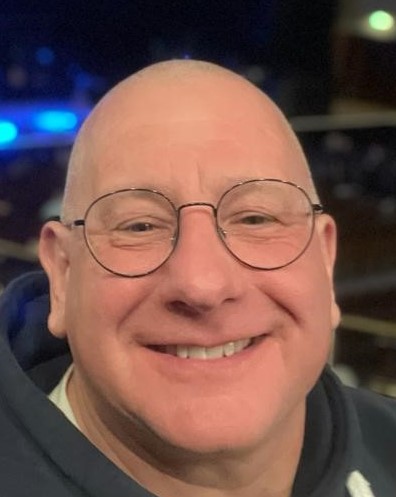 Paul's workshops have been developed following speaking with staff to establish needs and will focused on Understanding Violence, Sexual Harassment & Consent, One Punch Kills, Misogyny & Homophobia.
These workshops have started to be delivered across the Group with the aim of changing attitudes around violence, especially that aimed at women and girls.
The courses will be available for staff to continue to deliver when Paul's contract expires in March leaving a legacy for future students and better behaviour.
Paul commented, "Statistics show that 1 in 4 women will experience some sort of domestic violence in their life time, 1 in 7 students will witness some form of domestic violence before leaving education and 95% of young women going to university expect to be sexually assaulted.
He added, "Ofsted has recently reported that sexual harassment is now very rarely reported in an education setting because it is classed as normal but my aim is to change these stereotypes and look at re-education to make society a safer place for all."
Paul concluded, "My hope is to pass on knowledge to the learners across he Group in Personal Safety and give learners the confidence to deal with situations that could be potentially harmful or dangerous including everything from initially planning your journey out, understanding your surroundings, being aware of the situation, power talking, conflict resolution and de-escalation, body language and tone of voice, and avoidance.
"Whether it be a night out for socialising or in a domestic setting, at college or university and everything else in between, I plan to give learners the knowledge and confidence to stay safe and understand what is acceptable and what is definitely not."
Paul's experience spans 15 years specializing in all aspects of anti – violence and his last role before joining RNN Group was as the Education Lead for Stand Against Violence, an anti – violence charity based in the Southwest of the UK. In this role he developed courses specializing in anti – violence and was responsible for the recruitment and continuous training of 35 teachers nationwide. He has also had dealings with several Violence Reduction Units across the country, working closely with them and learning firsthand about the problems we face in our society relating to violence.
Paul also has over four decades training in the martial arts, the last 15 years in street self-defence under one of Europe's leading self-defence/personal safety experts and has a degree in Psychology.
This short term role which finishes at the end of March has only been possible thanks to an award of money from the South Yorkshire Violence Reduction Unit and will ultimately benefit the RNN Group as a whole supporting students and staff within all three of their colleges and university, which includes Rotherham College, North Notts College and Dearne Valley College and University Centre Rotherham.